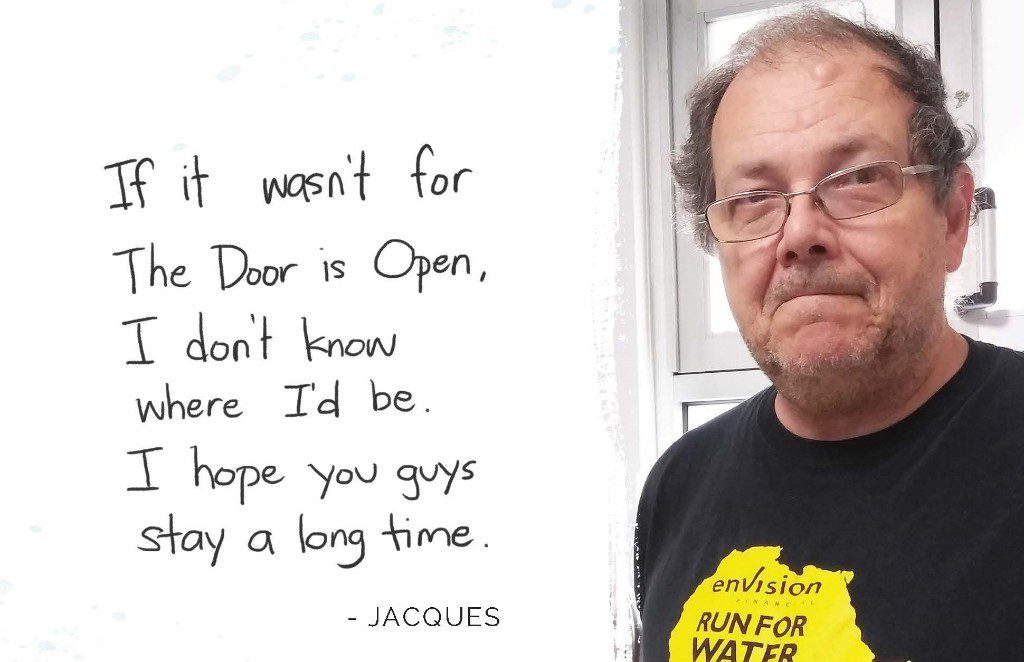 You gave Jacques a new start!
In 2011, Jacques arrived in Vancouver on a bus from Ottawa. Homeless, he camped out in Stanley Park with limited access to food. Then he discovered The Door is Open and found himself returning often because he enjoyed the atmosphere.
"There are good people here. Welcoming and loving," Jacques said.
In Fall 2017, with winter approaching, Jacques spoke with Sister Chita, who urged him to talk to DIO counsellor, Liz. Although reluctant, he trusted Sister Chita and, for the first time in his life, accepted a referral. He and Liz discussed his housing predicament, and Liz connected him with a housing outreach team.
A month later, Jacques officially received housing, where he lives to this day.