In April of this year, I mentioned in a previous submission that I was feeling fortunate to be able to continue to assist in the efforts at The Door is Open during the pandemic. More that six months later, I continue to feel fortunate to have been able to participate, as part of the small group of staff and volunteers, to continue to assist in the efforts at The Door is Open during this ongoing challenging time. The Door is Open has been serving our clients in the Downtown Eastside daily since the start of the pandemic and we are grateful to have been able to continue that service. We also continue to take many precautions to keep our clients and ourselves safe and have so far been encouraged by the fact that the coronavirus cases reported in the Downtown Eastside have been relatively minimal.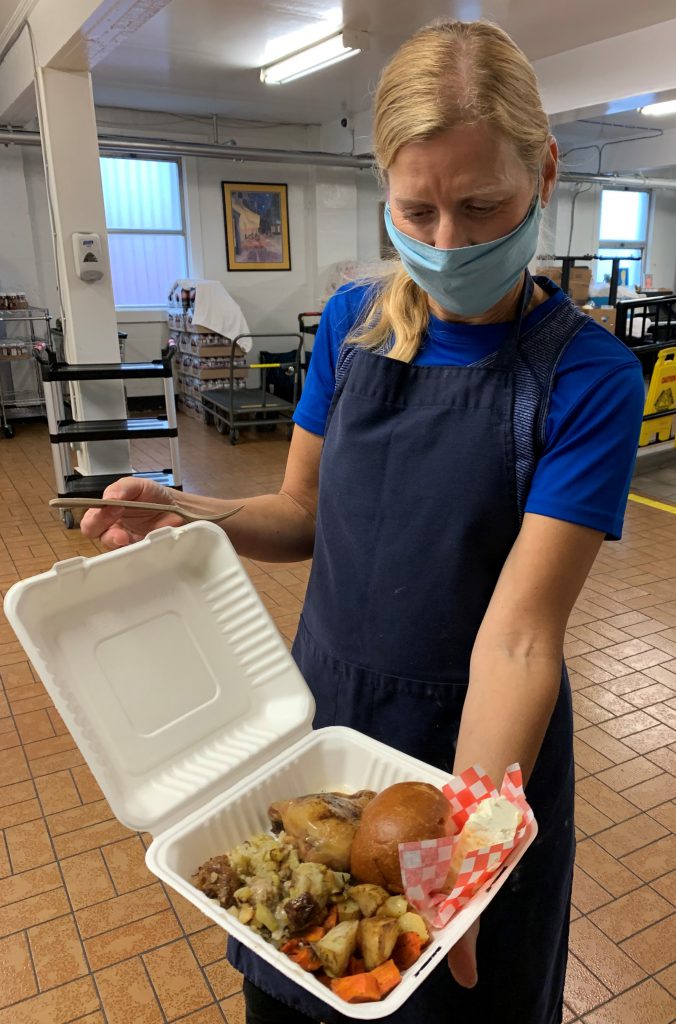 From a practical standpoint, the way we serve our clients continues to be in a modified form. In order to keep everyone as safe as possible, a plexiglass shield is set-up in front of the front doors to the building and we distribute lunches on a "to go" basis. While it would be optimal to be able to invite our clients indoors for some respite from the cold and rain, we are just not able to do that during this time. We are able, however, to continue to provide hot food items along with warm drinks, sandwiches, sweets and other items as we receive them. A warm bowl of soup or some pasta and meatloaf seems more and more important now that the colder weather is upon us.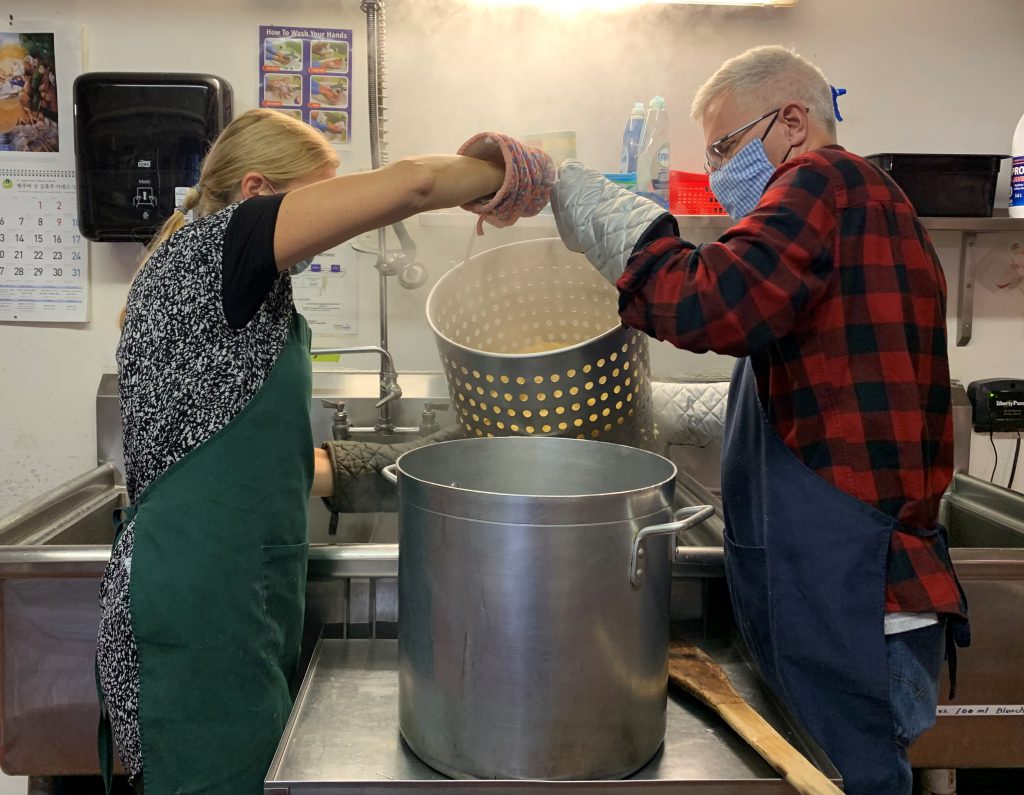 We are extremely grateful to the donors who continue to provide food to The Door is Open. Our clients, volunteers and staff continue to be very blessed, and we thank you for your continued thoughts and prayers.