It has been so very heart-warming over the last few weeks to witness the level of support that we have been receiving at The Door is Open from many supporters with respect to the supply of sandwiches and sweets. Volunteers and staff are most grateful for the assistance and our guests have been, too.
In addition to providing our guests with sandwiches, coffee or other drinks and soup or another hot dish every day, we have also been able to supply them with something sweet. And thanks to the donations of a number of suppliers (and the volunteers who deliver them to us!), we have also been able to offer bread on a daily basis as well as vegetables a few days a week. It makes us feel great to provide our guests with many items that they require and appreciate. Besides the food, we are also happy to be able to supply much needed toiletry items such as soap, razors, deodorant, shampoo, toothpaste, and towels, facecloths, blankets, sheets and books of fiction, all of which are much appreciated.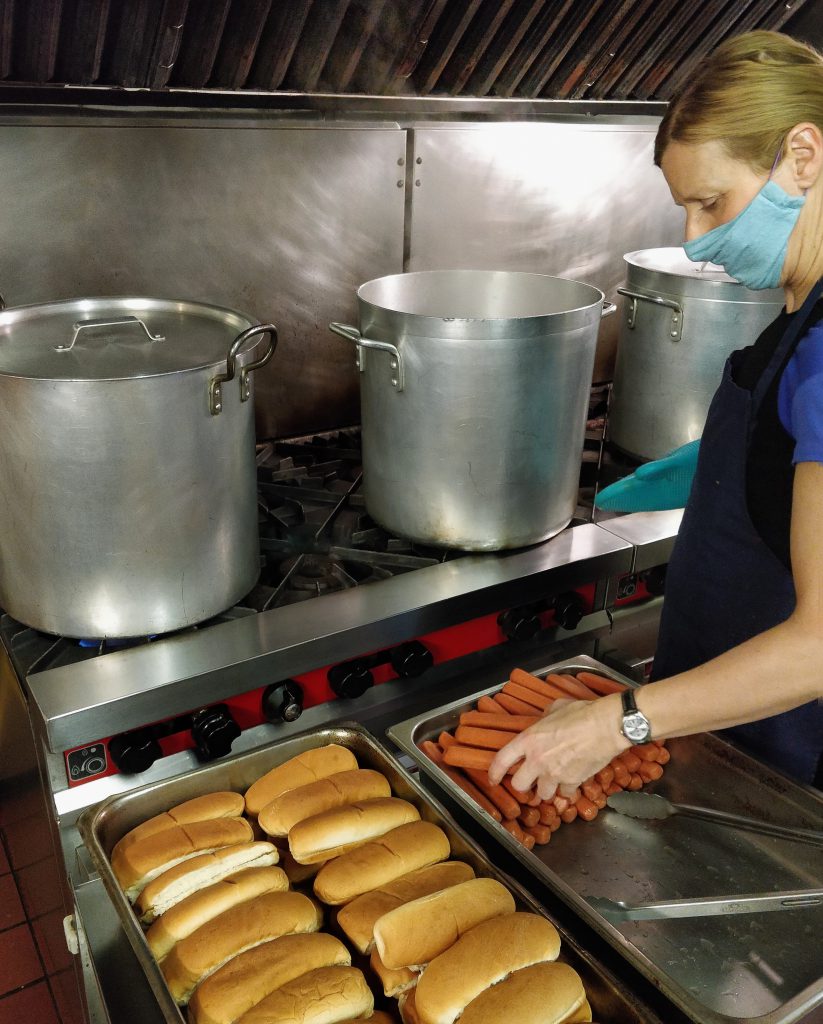 The staff and volunteers at the Door is Open continue to take many precautions for the safety of our guests as well as us, and we thank you for your continued thoughts and prayers.  We are very grateful to you all!